Frequently Asked Questions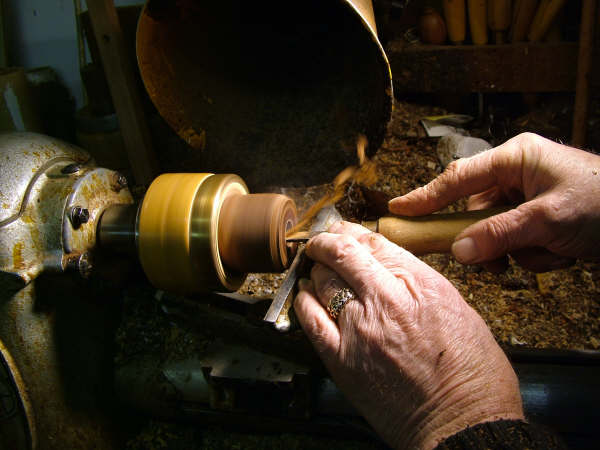 Welcome to the Mike Fitz Designs Frequently Asked Questions page, if you don't find the answer to your question, just give us a call or send us an e-mail.
Q1. How much is postage and packing?
A1. UK Postage & Packing £3.50 per order.
Overseas Postage & Packaging £10.00 per item.
Q2. How will I know my watch will fit the stand?
A2. Each description includes information on the size of watch which will fit the stand, if you're still not sure, just give us a call, our phone number is on the Home or Contact Pages, or send us an e-mail with the size and style of watch and we'll be pleased to steer you in the right direction.
Q3. Why can't I order using my credit card straight from the web site, why do I have to use PayPal?
A3. We are, essentially, a small craft workshop whose main business is mail order - although our watchstands and other collectibles are stocked by a select number of fine jewelers and watchmakers. We are able to take faxed and phoned credit card orders but the current high cost of maintaining a dedicated standalone e-commerce web site would have to be passed on to our customers and we feel that this doesn't benefit either our customers or ourselves. We have chosen to use Pay Pay for processing credit and debit card payments and of course for people with PayPal accounts as this provides a secure and trusted method which we're happy with and with which most people are familiar. If you prefer to use the mail order forms, they are available here:
Mail Order Form and Sizes

Mail Order Price List

. Please note that all pages have a view basket button to allow you to view your PayPal basket and check out.
Q4. Can I order a custom designed watchstand?
A4. We would be pleased to discuss any requirements you might have, for example, we recently received an order for a number of watchstands, complete with watches, which were destined to be 'Millennium' gifts to the employees of a large Canadian insurance firm
Q5. Can I get a bulk discount?
A5. We welcome trade enquiries, either call us or e-mail us with your requirements, these details can be found on our home and contact pages.
Q6. Where are your Watchstands and Wooden Collectibles made?
A6. All our Watchstands and Wooden Collectibles are hand made and finished by Mike Fitz and his team of Professional Wood Turners in England.
Q7. I have seen similar Watchstands and Wooden Collectible articles elsewhere, how can I be sure that these are made by Mike Fitz Designs and are therefore manufactured to the very high standards I demand?
A7. Every Watchstand and Wooden Collectible article made by Mike Fitz Designs is marked, usually on the base, with Mike's unique 'signature' impression, just give us a call if you're not sure.
Q8. I know that you use all natural wood in your watchstands and that the colours will vary from stand to stand but I want to order two matching watchstands, is this possible?
A7. If you contact us with your requirements, we will make every effort to supply you with stands that match as closely as possible, if we have to make them to order to achieve this, we're happy to do so but the delivery time will be affected, send us an e-mail or give us a call and we'll be happy to discuss...
Mike Fitz Designs have been hand making watch stands and fine wooden collectible articles in Harpenden since 1976, for more about us, click on About Us. For frequently asked questions, click on FAQ. Click here to return to the top of the page.